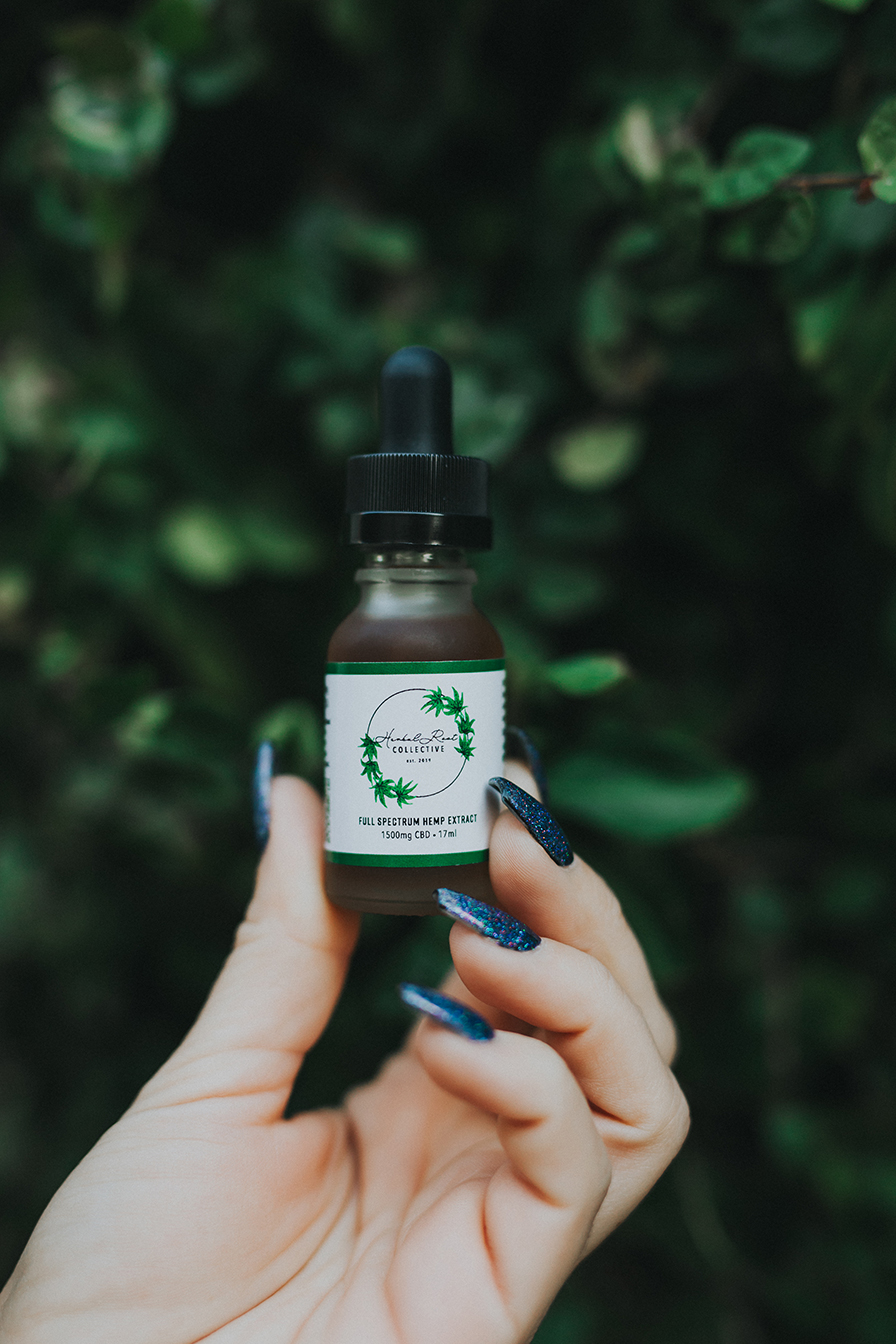 Cannabidoil (CBD) is a chemical compound from the cannabinoid family that naturally occurs in the cannabis plant. Scientists have isolated over 100 different types of cannabidoids in cannabis.
THC is the best known due to its psychoactive properties; that's what gives you the "high" sensation. CBD, on the other hand, gives you the therapeutic benefits without feeling the psychoactive effect.
This compound interacts with our body through the endocannabinoid system (ECS), which is the system that regulates the body's natural homeostasis moods, sleep, pain, immune function, amongst many other functions. CBD does not alter the functions of the ECS, but rather it enhances the productiveness of the system; which gives the desired effects.
The endocannabinoid receptors affect many parts of our body:
Muscles

Skin

Gut 

Spleen

Liver

Heart

Kidneys

Bones

Blood vessels

Lymph cells

Reproductive organs
Inside all of us are endocannabinoid receptors. These special parts of our biological system that work within the superhighway of our central nervous system. CB1 and CBD2 receptors throughout the body stimulate the endocannabinoid system, which promotes homeostasis, and then does something awesome: it reduces pain and decreases inflammation. Whatever way you take CBD, the health effects are incredible whether it's topically for skin and connective tissue problems, or orally via a gummy or dropper. 
Skin
The American Academy of Dermatology reports that 50 million Americans are affected by acne annually. While the majority of sufferers are under the age of 24, approximately 15% of those afflicted are adults. The reported costs of treating acne are said to exceed $3 billion.
Approximately 7 million Americans have psoriasis while 28 million others have atopic dermatitis. Skincare remedies are deeply sought out each day.
How Does CBD play a factor in skin care?
CBD offers relief not only from pain, anxiety, and depression but it also has anti-inflammatory and anti-acne properties. (1)
A study published in the British Journal of Pharmacology found that CBD and Cannabigerol (CBG) can control cell proliferation and differentiation which treats skin allergies and side effects of skin cancer. (2)
Our endocannabinoid system consists of many cannabinoid receptors, and a large portion of these are found in the skin.
CBD has been shown to be particularly effective in controlling potential skin cancers like melanoma.
CBD skin care products like skin cream and skin balm sooth pain while helping with skin issues like eczema, acne and aging signs.
CBD has immunosuppressive properties, which means it works on skin conditions from the inside out. This is very helpful for those seeking treatment for Psoriasis. (3)
An Abstract published in 2014 concluded that their findings suggest that due to the combined lipostatic, antiproliferative, and anti-inflammatory effects, CBD has potential as a promising therapeutic agent for the treatment of acne vulgaris. (4)
Share your stories below on how CBD is helping your skin. You can always visit our blog by clicking the link in our profile to learn more about CBD.
Studies
1. https://www.ncbi.nlm.nih.gov/pubmed/24129275
2. https://bpspubs.onlinelibrary.wiley.com/doi/abs/10.1111/bph.12309
3. https://medicalmarijuana.co.uk/download/cannabinoids-inhibit-human-keratinocyte-proliferation-non-cb1-cb2-mechanism-potential-therapeutic-value-treatment-psoriasis/?wpdmdl=105890
4. https://www.ncbi.nlm.nih.gov/pubmed/25061872